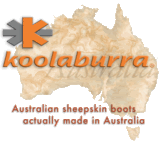 FREE SHIPPING WORLDWIDE


Koolaburra

is a family owned and run company whose roots in the international footwear industry go back over 50 years. Koolaburra's founder and chief, Clifford Severn, has been responsible for numerous companies rising from obscurity to becoming internationally known. Adidas, to name just one. His most recent contribution of the last two decades has been to take the Australian Sheepskin Boot to all corners of the United States. CLICK HERE to shop now for Koolaburra.
Koolaburra's core product is the Sheepskin Boot. A simple, understated piece of sheepskin footwear which owes it's popularity to it's comfort, the Sheepskin Boot has risen from humble beginnings in Australian culture to become a worldwide phenomenon. With roots going back to the days when the first European settlers brought sheep with them to the shores of Botany Bay, the Australian sheepskin boot grew from a cottage industry to a more commercially viable product in the 70's when it became embraced by surfers as a standard piece of after surfing equipment. Slowly but surely, as American surfers brought back Australian Sheepskin Boots as a practical souvenir from trips to Down Under, this enabled companies marketing the Australian Sheepskin Boot to gain a foothold with these core iconoclasts who truly helped launch this amazing product.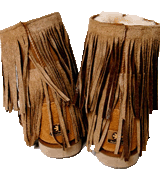 Koolaburra footwear is found in fine stores throughout Australia, Tasmania, the United States, Europe and Asia. Koolaburra sheepskin boots are available at stores like Neiman Marcus and UnusualThreads.com