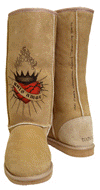 When we decided to offer our customers and friends Australian sheepskin boots, shoes, and slippers, we knew we needed the very best. And of course they had to be authentic Australian sheepskin products, made only in Australia, by Australians, from Australian merino sheepskin. Real Australian sheepskin boots. So much of what is sold today looks like Australian sheepskin, but isn't. In fact, the best known brand in the U.S., Uggs® Australia, is NOT made in Australia. Uggs® Australia is owned by the Decker Outdoor Corporation, an American company, and the products are made in China. Not what we would call real Australian sheepskin boots! There are even products on the market that aren't even sheepskin! They are made of synthetics. Our customers deserve and have come to expect only the best --- so we went to Australia to find them!
We first visited several sheep stations, to learn about the qualities of Australian merino sheep and how they are bred and cared for. Then we visited sheepskin factories throughout Australia, and saw first hand how the leathers are graded and carefully selected, and how the products are made, one at a time, by hand by skilled Australian craftsmen. We visited many factories and investigated many brands, before coming to the conclusion that the brand of authentic Australain sheepskin boots we would choose for ourselves --- and for our customers --- is Koolaburra. Koolaburras are made in Perth, the capital of Western Australia (and about 100 miles from Sydney) by real Australians using only real, top quality, double-faced Australian merino sheepskin*. Now that is what we call Australian sheepskin boots! Here are some photos from our trip.
*What is "double face" Merino sheepskin? This term distinguishes true sheepskin boots from sheepskin linings. "Double face" sheepskin is sheepskin through and through: the outer surface of the boot is the sheepskin itself, and the inner surface is the wool, which is still attached to the skin. Koolaburra uses only top-grade double face Merino sheepskin in all of their footwear.

Some other constructions use non-Merino or other lower-grade "sheepskin linings" glued to cowhide or pigskin, or "wool linings" with the wool itself glued to cowhide or pigskin. Boots made in this manner do not have the breathability and comfort of true double face Merino sheepskin.
Click on any photo for a larger view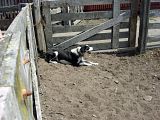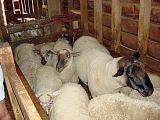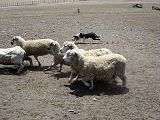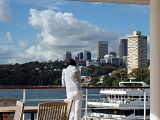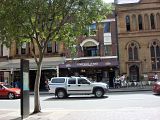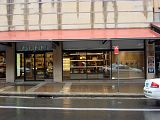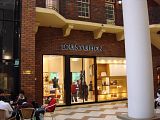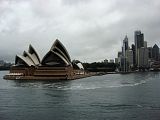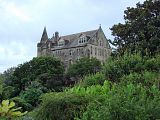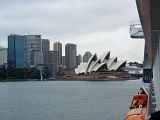 Click To Send This Page To a Friend