Tolani, Love Quotes, Sir Alistair Rai, Lauren Moshi, Floto, Koolaburra,, Bonsai

Free Shipping In The U.S.


Sir Alistair Rai It seems everyone from Drew Barrymore to Angelina Jolie are wearing scarves and wraps from Sir Alistair Rai. A portion of all proceeds go to international children's charities. CLICK HERE to shop for Sir Alistair Rai.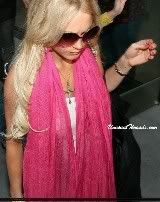 Love Quotes Scarves are seen on celebrities of every age, including Lauren Conrad, Lindsay Lohan, Cameron Diaz and everyone else you can think of. Handmade of Italian linen and viscose, they are perfect all year 'round. CLICK HERE to shop Love Quotes.
Tolani Scarves DRESS LIKE THE CELEBS as worn by Jessica Alba, Mary-Kate Olson, Lindsay Lohan, Rachel Hunter, Kelly Osbourne, Rachel Bilson, Cameron Diaz, Hillary Duff, Paris Hilton and more! CLICK HERE! to shop Tolani scarves.










Lauren Moshi tees, tanks, dresses and cover ups are beeing seen on celebrities from Liv Tyler and Sienna Miller to Lindsay Lohan, Paris Hilton and Sarah Michelle Geller. Each a work of art! CLICK HERE to shop Lauren Moshi
Koolaburra Australian Sheepskin Boots, made in Australia, by Australians, from Australian Merino Sheepskin -- simply the BEST! CLICK HERE!
Click Here To Send This Page To a Friend