Kettle Black boots at UnusualThreads.com
Kettle Black boots, shoes and more are here

FREE SHIPPING WORLDWIDE!


With Kettle Black, brothers Luke Rossi and Chris Rossi have created a unique collection of very high end,high-quality leather pieces ranging from custom-designed Koolaburra boots including Kettle Black Fringe Boots to studded leather goods. A little punk rock, a little bohemian, Kettle Black is handcrafted by the Rossi brothers in their downtown Los Angeles studio. From using only the finest materials along with precision craftsmanship they are able to create unique handcrafted leather creations. Kettle Black defines quality and their attention to detail is unparalleled. It is the top choice of savvy consumers and fine leather designers known throughout North America and Asia.
Click any photo for a larger view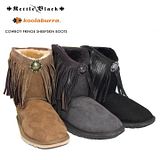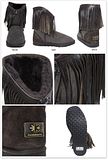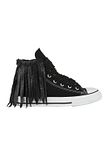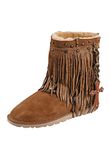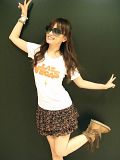 Luke and Chris began designing products for their sister Jenny Rossi, who manages an extremely popular boutique in Malibu,California called Planet Blue. Kettle Black started making handbags and belts for Planet Blue as well as their very popular customized sheepskin boots from Australia. The client list includes celebrites such as Usher, the Olsen Twins, Pamela Anderson, Minnie Driver, Paris Hilton, Jessica Simpson, the Hilton Sisters, and Carrie Underwood. Luke and Chris both grew up in Malibu, and they both grew up loving the ocean. Chris was a lifeguard in Malibu who enjoyed surfing, and singing in various local punk rock bands. Luke grew up fishing, surfing and freedive spearfishing in Malibu's ocean, along with listening to classic rock albums from his friend's rockstar parents. Throughout life in the fast lane Luke and Chris were able to focus on their true passion to design unique leather products. They wanted to be able to make something that not only looks unique, but is virtually timeless as well as heirloom quality. Unusual Threads is thrilled to bring you these very distinctive and much sought after designs. Please recognize that ALL ITEMS are hand-crafted by the Rossi brothers in their downtown Los Angeles studio. Chris and Luke take great pride in being working artists who produce unique quality leather designs.
Click any photo for a larger view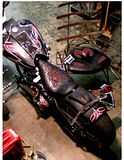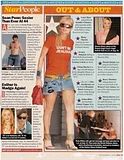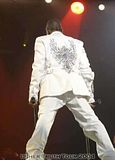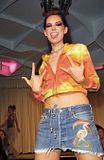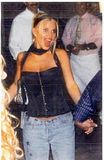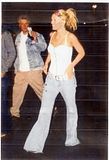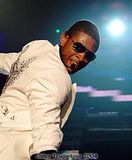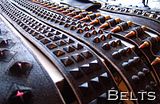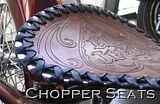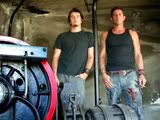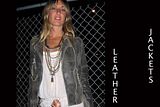 CLICK HERE to shop Kettle Black now!