CLICK HERE FOR CELEBRITY FASHION, INCLUDING JESSICA ALBA, LAUREN CONRAD, JULIA ROBERTS, ANGELINA JOLIE AND MORE! TOLANI, LOVE QUOTES, SIR ALISTAIR RAI, LAUREN MOSHI . . .
From the designer, Giorgio Grimoldi:
The word "Va Bene" in Italian is not just a way to express yes but it has become something more, it is known all around the word as THE Italian phrase, like the symbolic Italian word "Ciao".
"Va Bene" means to live life with happiness and a little bit of irony. It means find something for smiling each day even when you choose an accessory. This happy philosophy is becoming more and more popular in all different kinds of people, from jet-setters to fashionistas, from businessman and professionals, from hollywood celebrities to ordinary people wanting to express joy in their lives. Maybe it is due to their irony or to more and more widely spread understatement, VABENE watches are becoming a must between young and not so young. A VABENE watch can be a perfect match for a highly accomplished businessman, for a grooving DJ, or even be the first watch for a boy or girl. It can also mean "I love Italy and I love life and fun".
VaBene
Giorgio

Letter from Italy: The latest trends – Italian style
February 28, 2007
By Paolo de Vecchi
The latest trends coming out of Italy seem to be related to the iconoclastic and sardonic aspects of the Italian character. These two national traits have given birth to new brands, which go between the 'sacred and the profane' of watchmaking.
The 'sacred' is represented by the Swiss haut de gamme sector, especially by its sporty and successful models, whose leaders are Rolex, Omega, Audemars Piguet, Cartier, or even Franck Muller, among others.
On the other hand, the 'profane' is in opposition to what is considered as sacred by tradition, as solemn, and inviolable. The 'profane' is characterized by a new, unconventional, and anti-conformist representation of watches. The trend of Made in Italy (at least as far as the design is concerned, since the parts are often manufactured in the Far East) is exemplified as pure and simple entertainment. In this regard, it is an idea – where the amused smile mixes with surprise when faced with the fantasy of the creative result – that could only have been born in Italy, a country where, more than anywhere else, everything seems possible.
This new trend represents toys for people of diverse backgrounds and ages, for both men and women, who know and appreciate haut de gamme timekeepers and, precisely for this reason, play the game, no longer being content with a Swatch or a fashion watch.
Therefore, it is not by chance that, among the brand names that appear on the dials of these new trendy timepieces, we find MyToy, Bigtime or Toywatch. There are many other brands of this type that range from Ike (in Italian, it is a play on the English word "like") to Numéro 10 (the preferred number of the tifosi in soccer). Then, there are also tongue-in-cheek phrases such as VaBene.
These watches – reminding us in many cases, some more than others, of the designs of their cousins in the haut de gamme sector – are not fakes or copies. With quite a bit of astuteness, they distance themselves from this troubled and insidious territory of watchmaking, and succeed, in dribbling down a tight zone, to play in another field. In their own way, these brands mockingly offer the most creative and amusing ideas of the last few years.
They shoot at goal, scoring incredible points with an audience that applauds them. BTO, for example, was the first to produce these type of watches. Launched in 2003 following a study going back 15 years, they recorded a turnover of nearly 2 million euros for the second half of 2005 alone. The company expects to double this for 2006.
Whatever happens, this phenomenon cannot be explained simply by the penchant of Italians for derision, because the Bel Paese is not merely 'pizza and mandolins'. Italy is also the home of Ferrari and Armani, and is a country well known for its haute cuisine as well as high styling in general. To understand the success of these watches, it is not enough to simply look at their playful aspects. We must also consider an important industrial secret involved in the technical and design aspects of their production. This secret is polycarbonate, a special synthetic material – crystalline, non-toxic, hypoallergenic, ultra-resistant, and ultra-lightweight – that has served as a springboard for the launch of this commercial phenomenon, based on an original new product with a competitive price.
Source: Europa Star December-January 2007 Magazine Issue
Michael J. Fox, at the Rock n Roll Hall Of Fame Induction Ceremony said, "Wow! It's Back To The Future!" and then proceeded to select a VaBene clear acrylic watch.
With the exception of select boutiques throughout New York, California and Italy, the VaBene acrylic watches can only be found in high-end department stores including Neiman Marcus, Bergdorf Goodman and Saks Fifth Avenue and select online boutiques like UnusualThreads.com
They are mentioned as Top 7 trends in Neiman Marcus's Front Row, "What's Hot Now" of InStyle, "The Next Big Thing" and in Teen Vogue. In the past few months VaBene acrylic watches have been praised in Elle, Vogue, Vanity Fair, O Magazine, Time Magazine, Lucky, Life & Style, Business Week, Hollywood Reporter, People.com, Glam.com, InStyle, Style.com, Los Angeles Magazine and Cosmo. Check out some of the many celebrities who have discovered the FUN of VaBene watches here! See what the Hollywood press and others have to say about VaBene Watches here.


The first story about the fashion rage that would become VaBene watches may have been this report from Milan, Italy in May, 2006:
"In the fashion capital of Europe, a new trend is developing. Walking through the Via Montenapoleone and Via della Spiga we spotted the first hip Italian ladies and gentlemen with a robust, oversized watch. At first you think it is a Rolex with a transparent bracelet, but after watching carefully we saw that this was not the case. After a while more ladies and gentlemen followed with this oversized watch around their wrists. After spotting this trend, the next mission was finding it. We ended up at a local Milanese jeweller. Of course we wanted to know everything about the watch. It appeared that the owner of the shop has launched this watch as a practical joke. In the meantime this watch has become such a big hit, that it is already sold in several countries like for instance Spain and Germany. And not only have the Spaniards fallen for this new trend. Already different celebrities and sportsmen have been seen with this watch in Italy, Germany and Spain, including Corina Schumacher, wife of Formula 1 driver Michael Schumacher, who bought several. (See below and click each photo for a larger view.)

The watch appears to be a VaBene, which means:"Its all good". The watches are equipped with a robust case, which is sold in different colours and with a transparent bracelet. The watches are water-tight, which makes these watches the latest must-have watch!"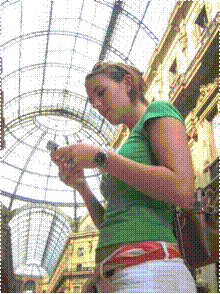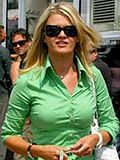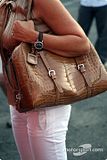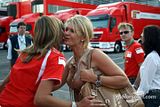 VaBene's success has sprouted several cheap imitations. They are not only cheaper in price but more importantly cheaper in quality. VaBene Brand guarantees You get the highest quality product on the market. Note" This is not a toy watch; this is a women's watch, an oversized watch, a boyfriend watch, not a toy watch. This is a qaulity Itlaian watch, amde in Italy, not a toy watch. It is a VaBene watch. Also known as Va Bene.
Top100.ws

BACK
VABENE PIRATE WATCHES ARE HERE,
VABENE SUPERSTAR WATCHES ARE HERE,
VABENE MARIJUANA WATCHES ARE HERE,
VABENE CHRONOGRAPHS ARE HERE,
VABENE MARINAIO WATCHES ARE HERE
AQUASWISS SWISS MADE MEN'S AND WOMEN'S DIVERS WATCHES AND BOYFRIEND WATHCES ARE HERE
Read about the most famous Italian watch, Panerai, here