Gucci film on Fox's runway
Ridley Scott to direct pic on fashion family
By MICHAEL FLEMING
Fox 2000 will fashion the story of the Gucci dynasty into a feature directing vehicle for Ridley Scott. Scott Free will produce with Giannina Facio. Charles Randolph ("The Interpreter") will write the drama.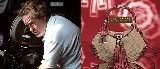 Fox 2000 got the project after Paramount Pictures put it in turnaround. The film will chronicle the wild and glamorous story of the Gucci family in the 1970s and '80s, when its 153 shops moved $500 million in product annually.
The catalyst will be Maurizio Gucci, the grandson of founder Guccio Gucci who emerged as the unlikely winner of a bloody power struggle to run the family business. Just when Maurizio was on the verge of his greatest success -- a daring fashion show debuting the clothes of newcomer Tom Ford -- his penchant for accumulating enemies caught up with him; Maurizio was gunned down in front of his Milan apartment in 1995. His wife, Patrizia Reggiani, was convicted of ordering his killing and she is now serving a 26-year sentence at San Vittore jail, Milan.
The not-yet-released movie is stirring misgivings by one family member that the movie could place unwanted emphasis on the darker side of Italy's most famously dysfunctional clan.
"It seems to me the idea is to make a very aggressive film," said Patrizia Gucci, the great-granddaughter of Guccio Gucci, who founded the dynasty. "I find it offensive. It does not seem to me to be worthy of Ridley Scott, who is a great director."
Gucci told the Guardian that Scott's partner, the Costa Rican actor Giannina Facio, had stayed with her two or three years ago and she had asked for the family's authorisation to make a film about the Guccis. Facio had said the focus would be on Gucci's father, Paolo, and Paolo's father, Aldo. Now Gucci fears the focus will be on Maurizio's murder.
Facio is with Scott at the moment on the set of his latest film, Body of Lies, which is being made in Morocco with Leonardo Di Caprio and Russell Crowe.
The new film is to be distributed by Fox 2000, which also distributed the movie The Devil Wears Prada, David Frankel's sally into the world of the fashionistas and one of the 20 highest earning movies during 2006. Scott's writer, Charles Randolph, will not need to focus too much on the death of Maurizio to produce a script brimming with conspiracy, conflict and high living. One of the Italian family's British in-laws once famously remarked that living with the Guccis was "like dining with the Borgias".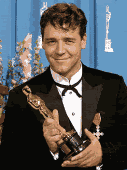 Their remarkable story began in London. Guccio Gucci, whose interwined initials became an internationally known symbol, was a waiter at the Savoy Hotel.In 1921, after returning to Florence, he opened a leather goods shop catering to British upper-class tourists. His son Aldo extended the range of products into accessories and opened branches first in Rome and then abroad.
Control passed through Aldo's brother Rodolfo to his nephew, Maurizio, who in 1993 sold his 50% share to a consortium of Arab financiers. But while the firm became famous for supplying loafers to Frank Sinatra and bags to Jacqueline Kennedy, the family became notorious for the violence of its infighting.
Patrizia Gucci's father, Paolo, once complained to the police that he had been beaten up by other members of the board at a meeting intended to seal a family reconciliation. He was subsequently removed by his uncle and set up a breakway company, sparking a legal battle with other members of the family that was only settled in 1990.
Aldo was meanwhile embroiled in a struggle with his nephew whom he accused of fraud. Maurizio fled Italy and returned in 1988 to be given a 12-month jail sentence, overturned on appeal. By the time he had acquired control of the company the firm had become a byword for the dangers of overselling an exclusive brand. Its trademark red and green stripes and golden clasps had been brought within the reach of millions, rather than thousands, of customers.
With the help of Dawn Mello, a US retail expert, Maurizio began the process of re-burnishing Gucci's image. But he was undone by his personal extravagance. He finally sold out after pledging his stake so as to raise a loan.