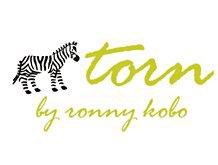 CLICK HERE to shop now
Click any photo for a larger view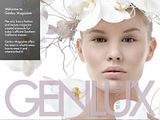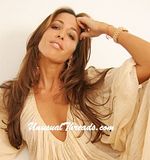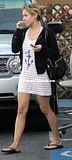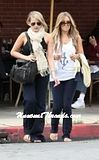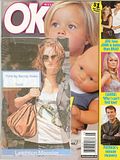 CLICK HERE to shop now
An interview with Ronny Kobo. . .
Name: Ronny Kobo
Hometown: NYC and Hong Kong
Sign: Aries! Fire sign completely!
How often do you read your horoscope?About once a month
Current favorite song? "No One" by Alicia Keys (the reggae remix version)
Childhood celebrity crush: Michael Jackson in thriller!!!!!
The movie you would watch whenever it was on tv? Just about any 80's hit. I think I must have watched Coming to America about three times in March!
If I could be anywhere I'd be: Definitely in Africa. Last season I would have said on safari, but right now we are working on our summer collection which is inspired by the Massai and southern African tribes. So I would definitely be in a tourist market place somewhere outside Kenya picking up clothing, jewelry and trinkets to bring back home to our studio!
Is there a book that had profoundly changed your life? Yes, The Fountainhead by Ayn Rand>>What book are you reading now? The Unbearable Lightness of Being by Milan Kundera
What's on your iPod? Just returning from a beach holiday, so reggae and Stevie Wonder!!
How many air miles do you log a year? 150,000
What is your favorite piece in your current collection?I have to say the lion face tank. I can dress it up with a highwaisted pencil skirt tucked in. You're relaxed with a pair of jeans or under a blazer. I love accessories and always seem to wear bangles and wooden hoops with this print to accentuate the look.
Who would you best describe as your client? A woman who understands fashion and culture. Someone who is bored of basics and needing an alternative more chic way to dressing casual.
What do you buy at the newstand? National Geographic, British Vogue, British Elle, Bazaar, and Oprah! (and shamefully US Weekly!!!!!)
Who are your personal style icons? Jane Birkin, Viviene Westwood, Cleopatra and my mother
What style secrets do you have now? How to transform your casual day look into a cool chic relaxed evening.
Spring look? Torn animal safari tanks with classic boyfriend jean or harem pants for day. And night the same thing with shrunken jacket or blazer and a pair of heels and some vintage Indian jewelry of African inspired wood jewelry by Kenneth Jay Lane.
Right now every girl needs a….. Zebra tank or t-shirt in her wardrobe for the ultimate tank/t-shirt and then a gay best friend!
What is your ideal day/night? Inspirational shopping in a foreign market or bazaar and an evening on a beach at night sitting on a chaise covered in blankets after an amazing BBQ!

CLICK HERE to shop now